Kamayan sa Palaisdaan is a famous floating restaurant in the province of Tayabas, Quezon along the highway of Lucban, Quezon. This is a good eating place and bonding place, aside from that the place has a good atmosphere and very comfortable. Kamayan sa Palaisdaan have 3 branches in Tayabas, Quezon and I know that they have other branches in some places.
Anyway, we had eaten lunch there together with my hubby, sister, brothers, niece and nephew. The place is near in our hometown, that's why we are planning to eat lunch there. We're there at 12.30 in the afternoon, but the place is crowded and we had no place available for us and for all the guests or customers coming. Anyway, we are tried to wait almost 20 minutes, and then the waiter told us that they have one nipa hut available. According to the waiter our order will wait for almost one hour just because they have many guests or customer at that time. So, while waiting the order my hubby called the pilipit food vendor inside the restaurant. So, i shot a photo of the food. Pilipit is the name of the food it cost 7 pesos each, the pilipit is made of sticky rice or malagkit with mixed of kalabasa or squash/pumpkin vegetable. And then while waiting the food order we had eaten the pilipit. After one hour the order is done, and here is the food we ordered.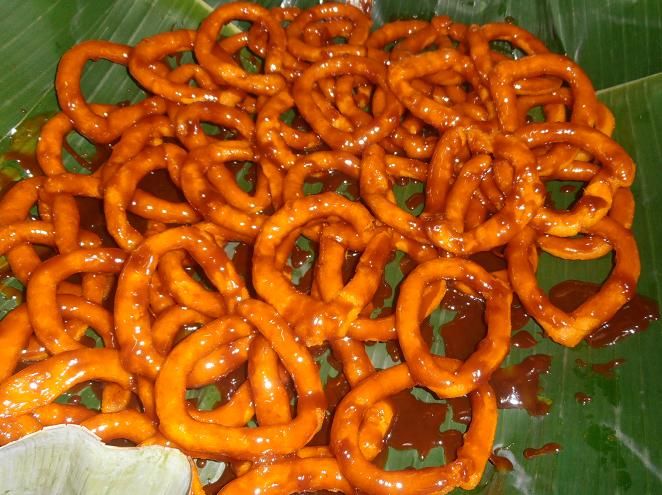 PILIPIT
INSALADANG MANGA
STEAM OKRA
STEAM TALONG OR EGGPLANT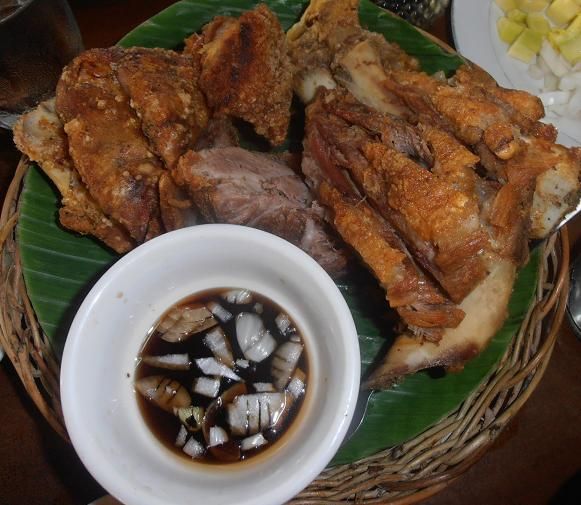 CRISPY PATA
GINATAANG PAKO WITH SUSO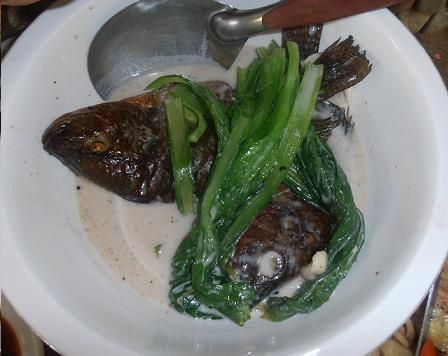 SINUGNONG TILAPIA
INIHAW NA TILAPIA
SPYRIBS
PANCIT CANTON
Anyway, all the food is cost of P 1800.00; the foods are delectable and very reasonably priced. And while we had eaten we are feel the good atmosphere and very comfortable place. By the way, after the lunch in Kamayan sa Palaisdaan, we went to the Kamay ni Hesus to attend the mass. And off course we don't forget the picture taking :-)…
In Kamay ni Hesus!